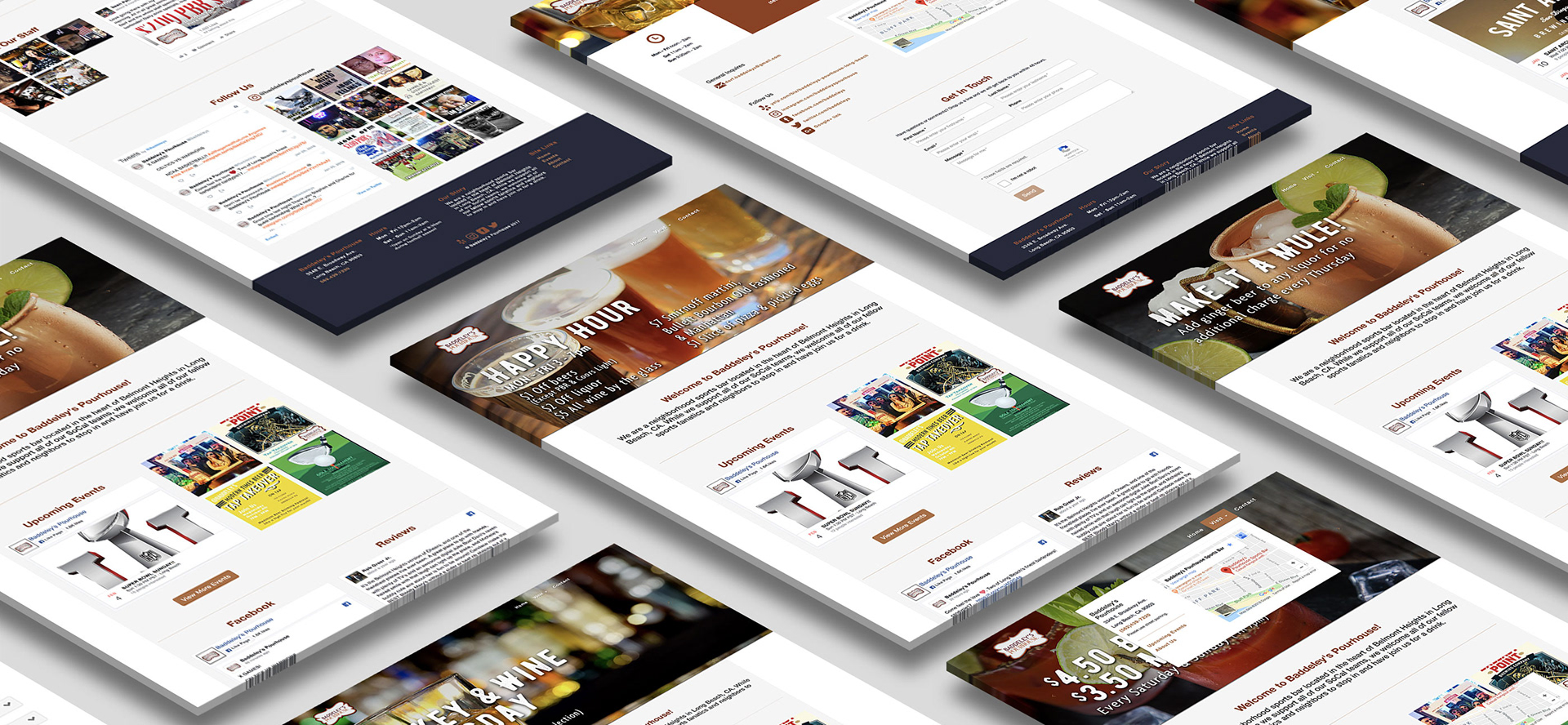 A responsive, mobile-first web solution for a neighborhood sports bar located in the heart of Long Beach, CA, catering to a diverse patronage of blue-collar workers, college students and sports fans. The goal of this project was to boost the client's online presence and set them apart from the previous business, which was known exclusively as a girls-only bar.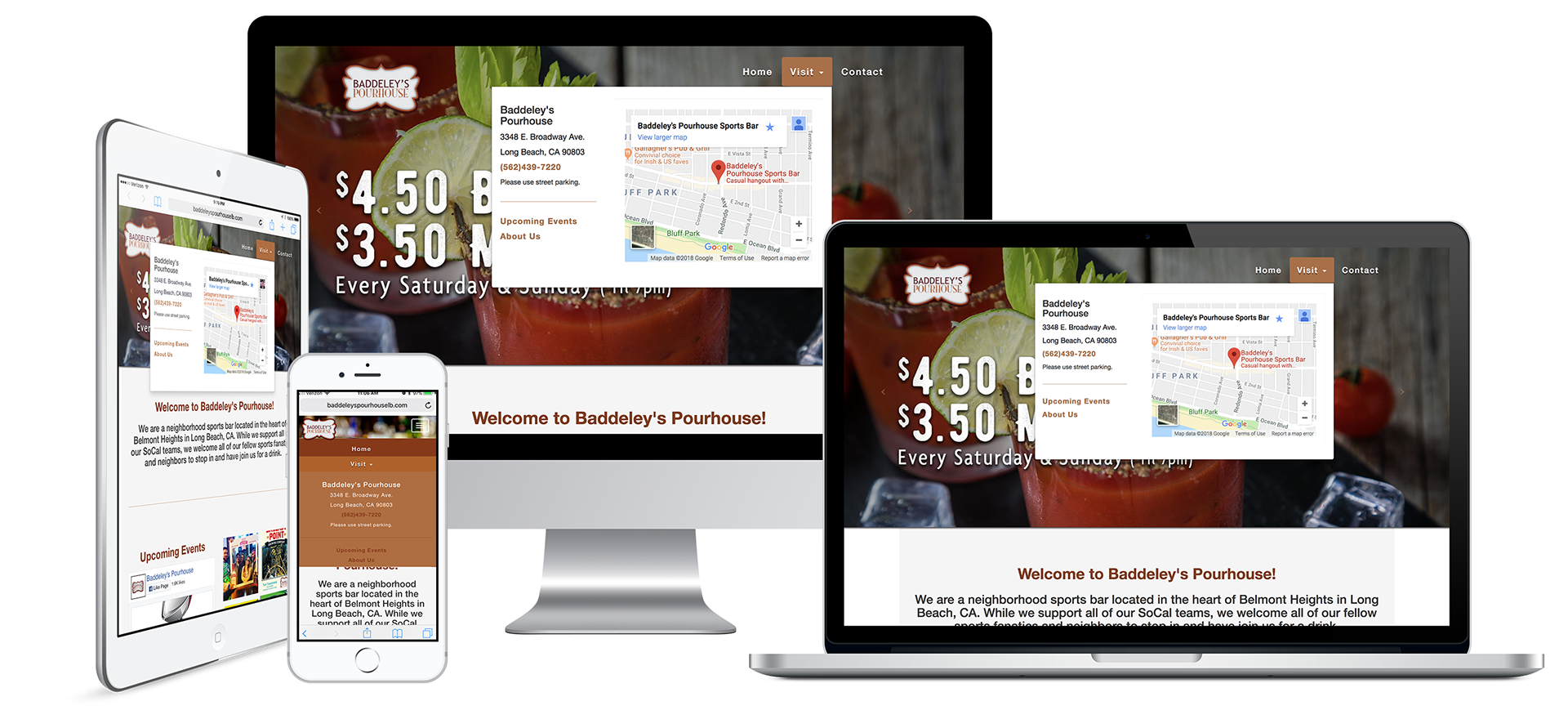 Built in HTML5/CSS3 alongside Bootstrap 3 to create a responsive, mobile-first website  accessible from the most widely used screen resolutions. The site's clean and minimalist design makes it easy for users to navigate the site.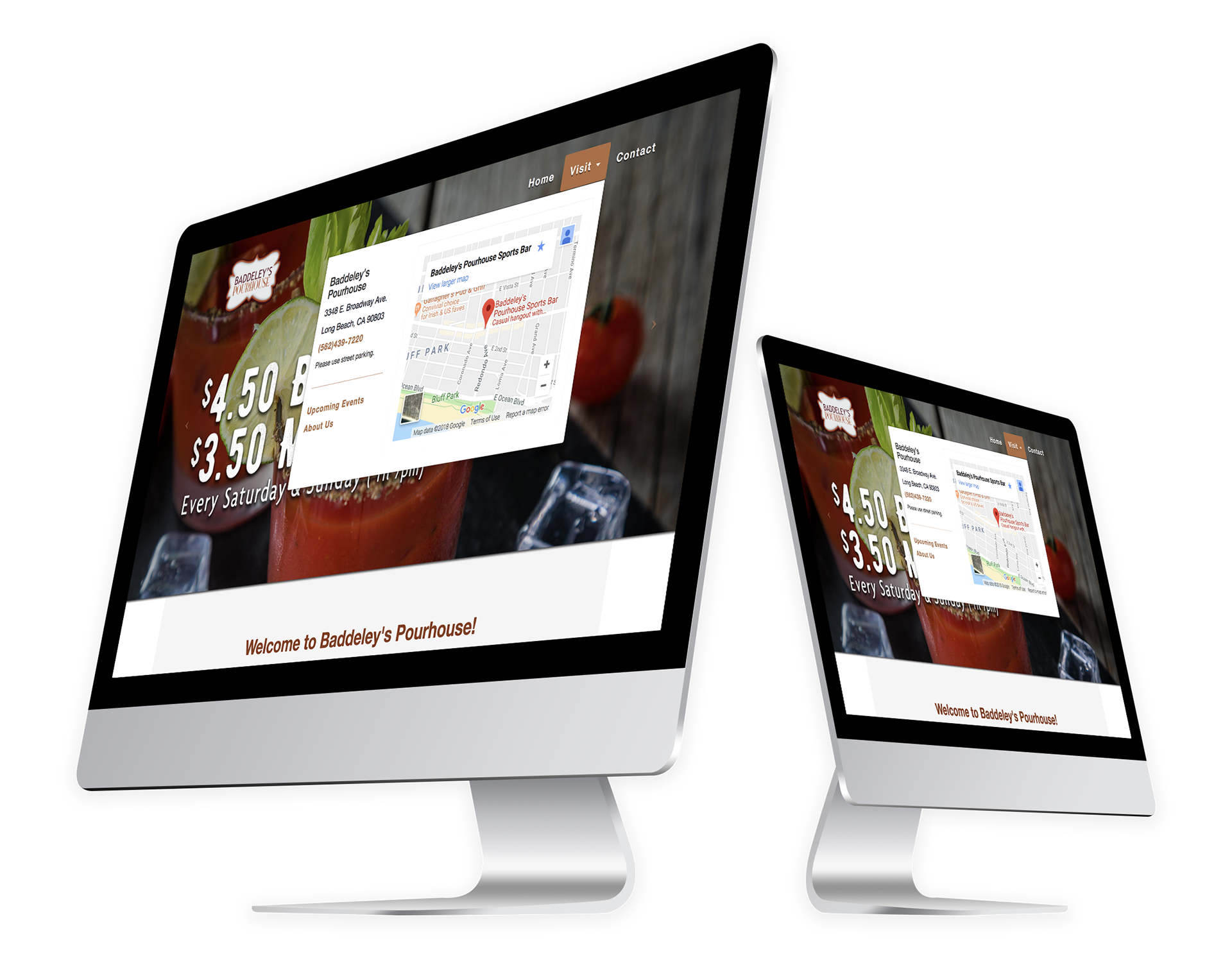 Content generated with every tweet via Facebook, Twitter or Instagram. Instagram blocks highlight the company's staff and events by using a specific hashtag for each respective section. Facebook Events were integrated into the site to show potential new customers upcoming events.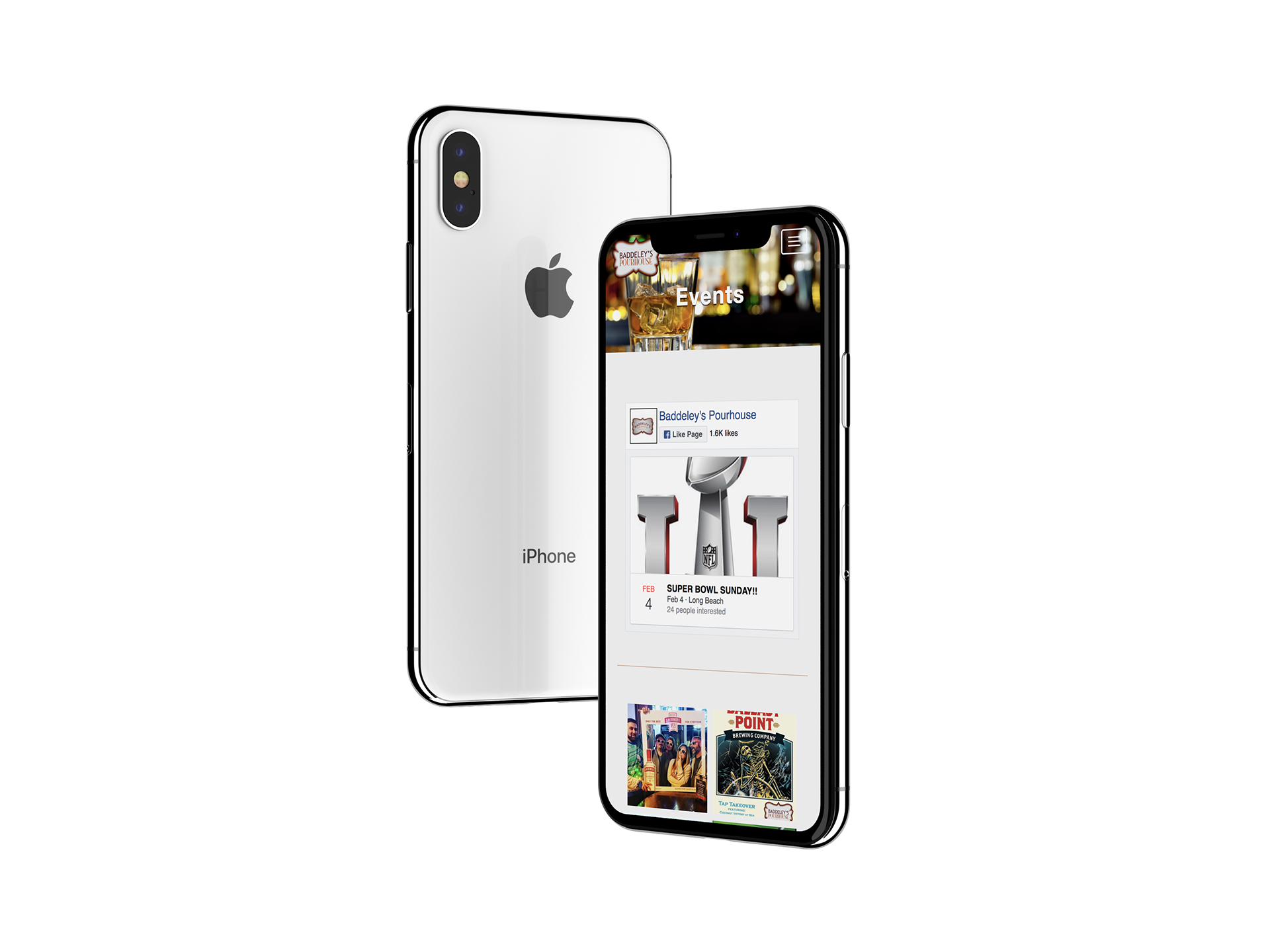 Google Maps, accessible via the dropdown menu located in the primary navigation, was integrated into the site to show the business' physical location and surrounding neighborhood.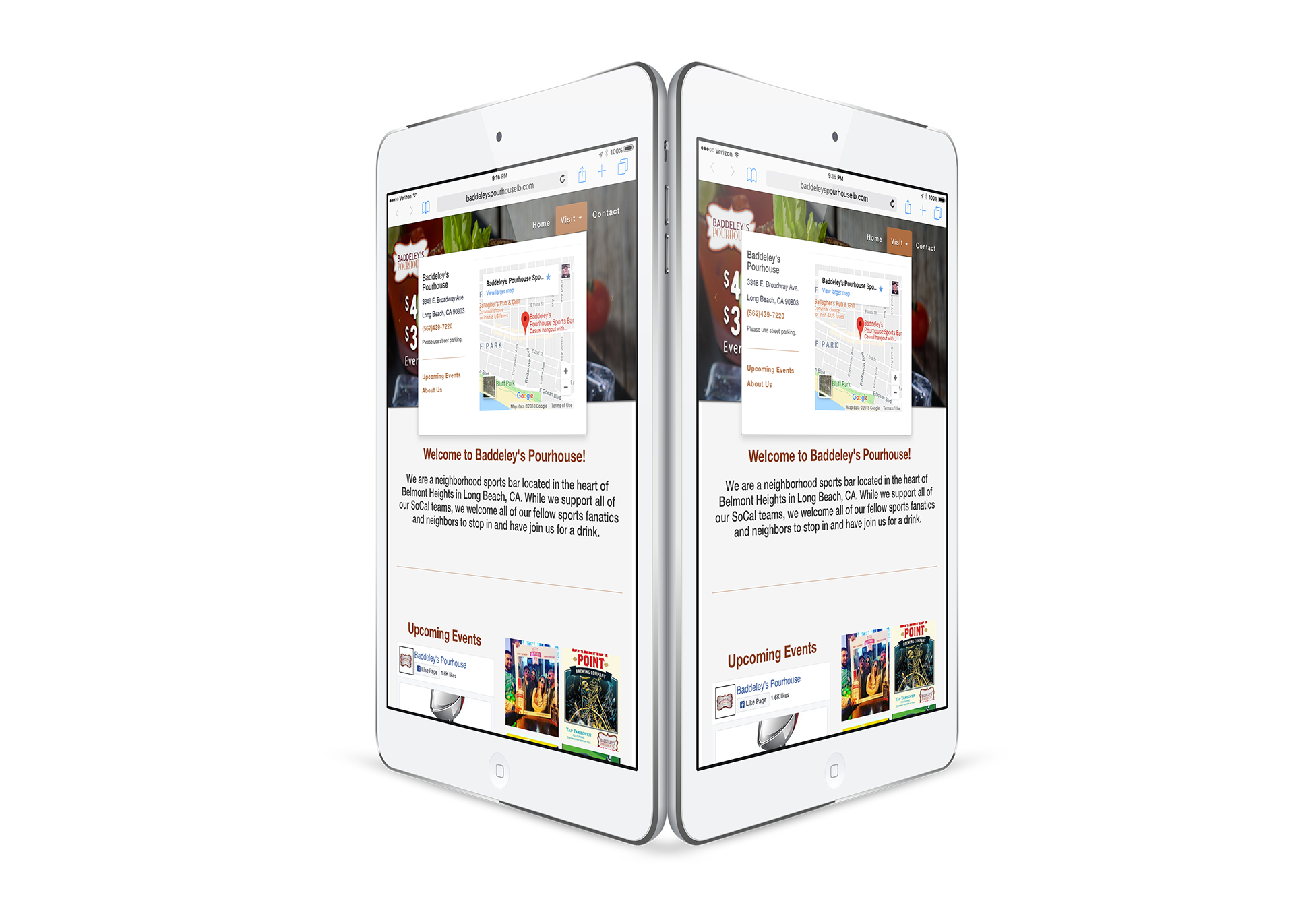 Custom Contact Form with Google Recaptcha v2
The website features a custom contact form submitted using Ajax and Javascript. The form is protected against spam and robots with the integration of Google Recaptcha v2.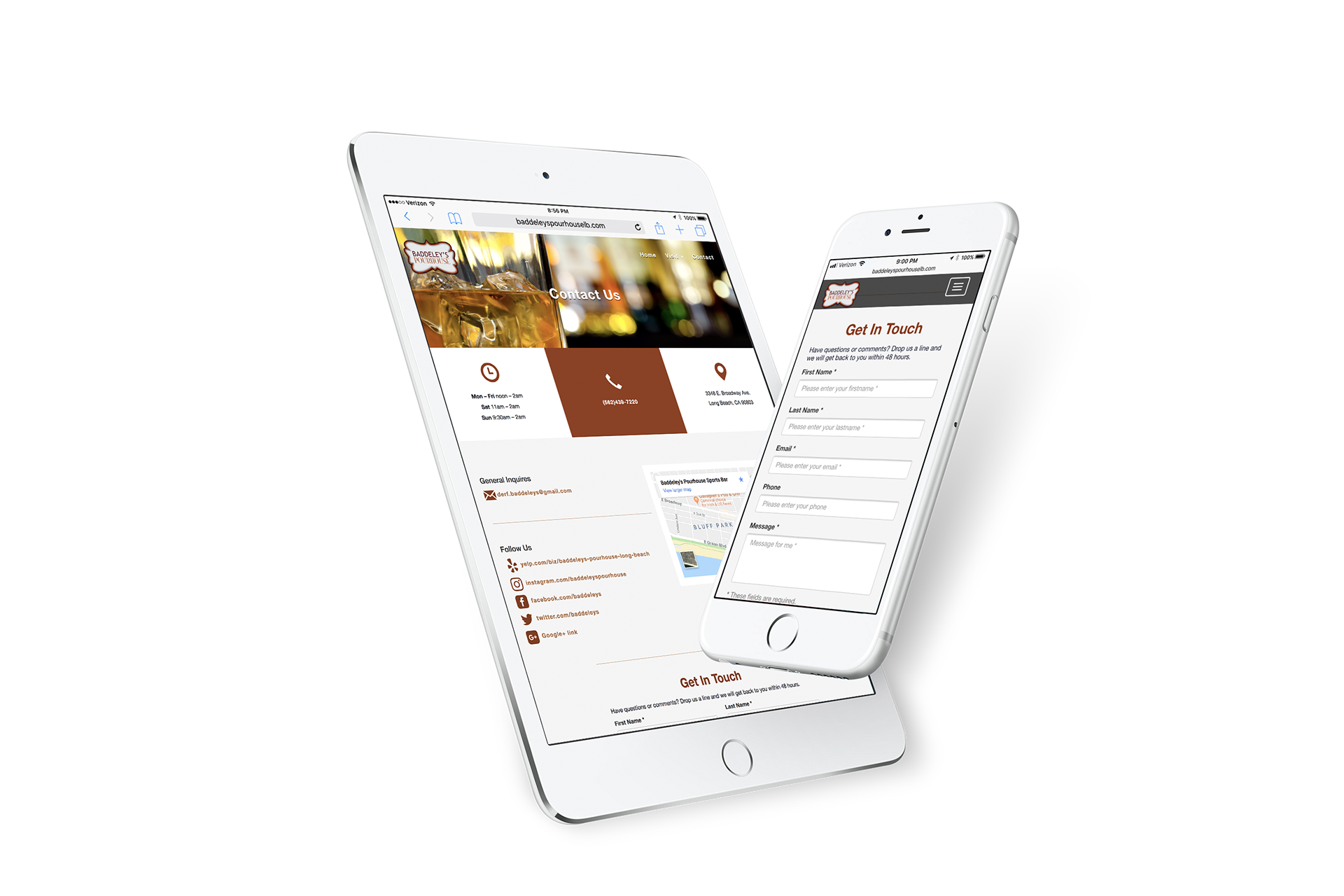 PayPal Payment Integrations & Custom Sign-up Forms
PayPal used to streamline golfer sign-up process for the bar's Annual Broadway Winter Classic Golf Tournament. In both workflows, the user makes their selection from the website page, and then taken to PayPal to pay and then the user is directed back to the Baddeley's Pourhouse website where they are able to enter in their sponsorship or golf team information.