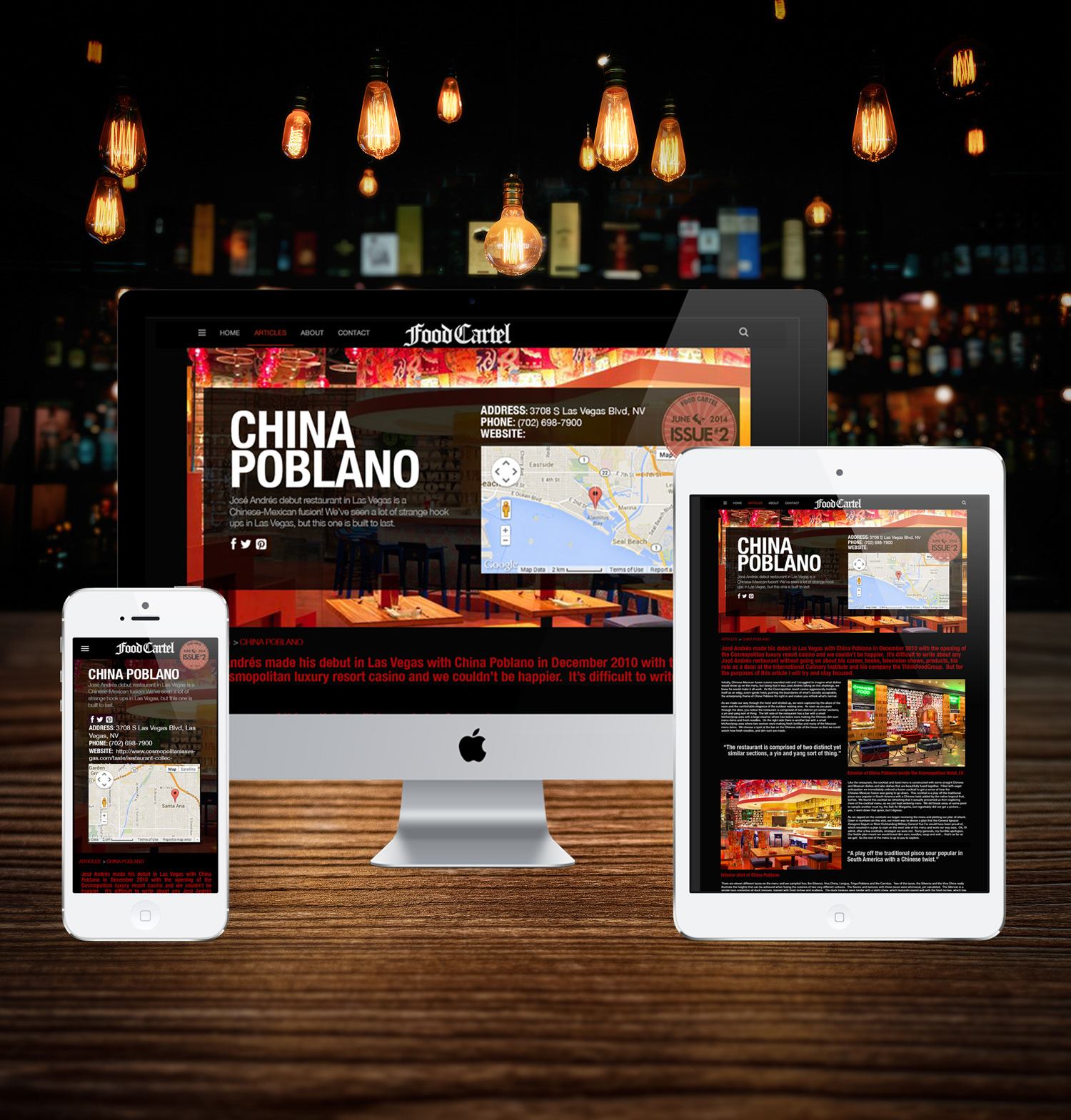 I served as the Art Director for the emerging food blog, Food Cartel. Highlighting restaurants that utilizing quality and unique ingredients, Food Cartel focuses on how food and atmosphere creates memorable experiences. Responsibilities under this role include coordinating, shooting and editing photoshoots, designing and developing website pages, and creating merchandise for the brand. 
Front-End Web Design & Development
Responsible for providing a variety of compositions for many different devices and screen sizes.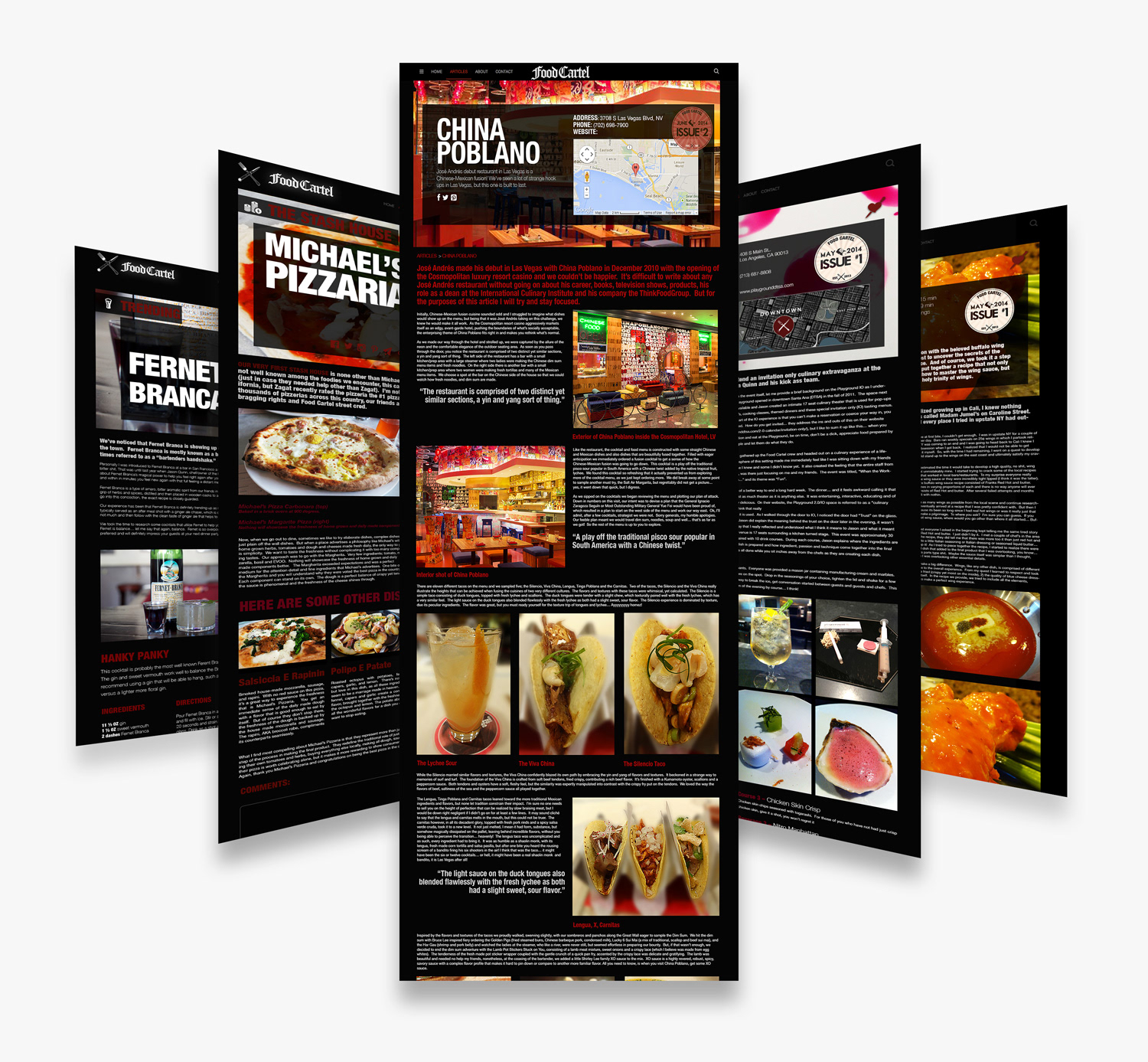 Graphic Design
Editing images from photoshoots, creating merchandise, conceptualizing digital and print collateral for promotional purposes.