This was a passion project intended to provide relevant work samples for the growing cannabis industry. A responsive, product-based website for an edgy cannabis brand. Developed using Bootstrap 3 in HTML3 & CSS5. The goal of this website is to provide an enhanced user experience while maintaining a clean and simple design available on a variety of devices.
Custom Contact Form with Google Recaptcha v2
The website features a custom contact form submitted using Ajax and Javascript. The form is protected against spam and robots with the integration of Google Recaptcha v2.
Site visitors can find Indica Pharms' products at various locations and can easily be found with the integration of Google Maps and customized to show all the locations carrying Indica Pharms' products. 
Enhanced user experience with jQuery & Javascript to shrink the navigation on scroll.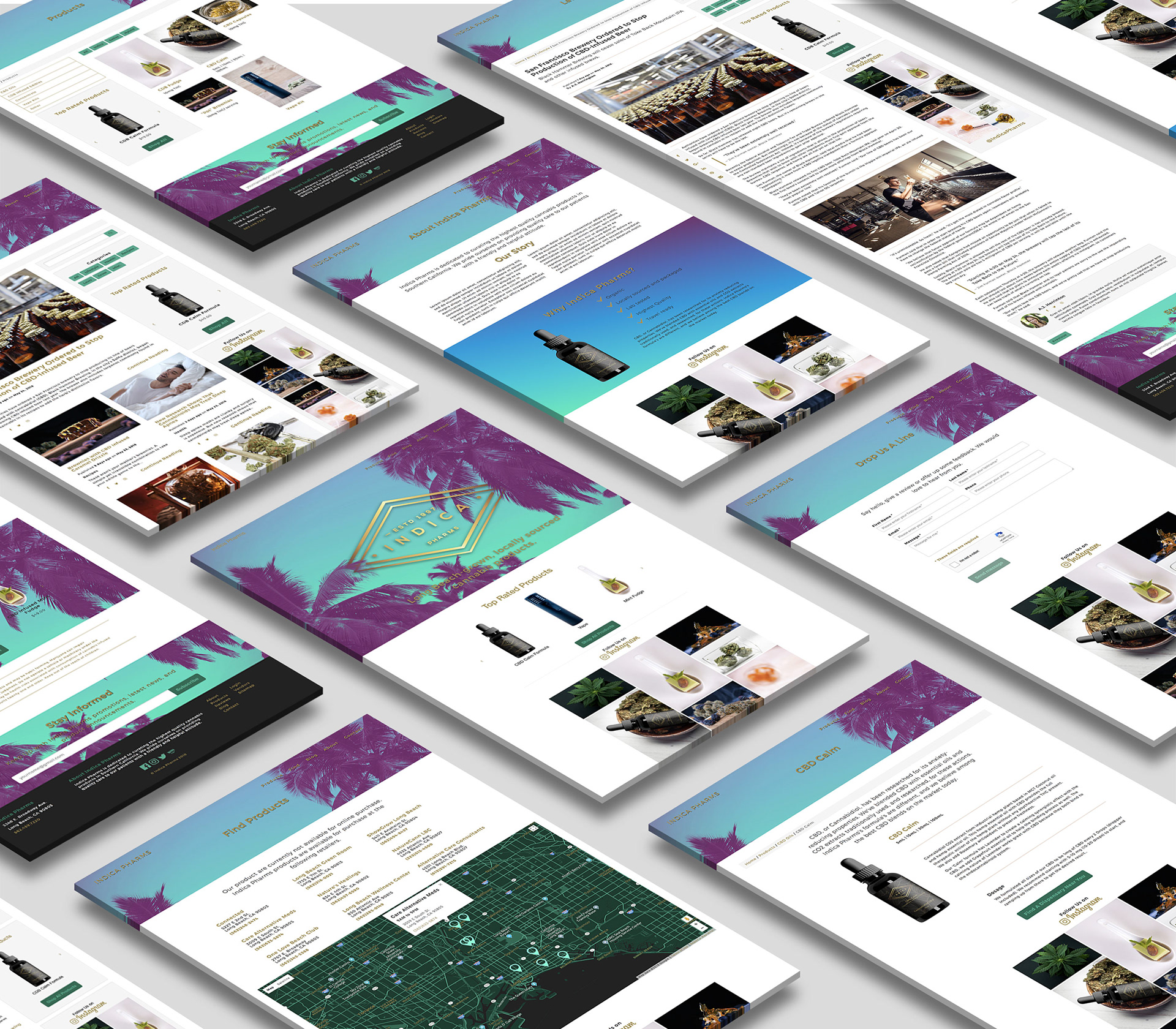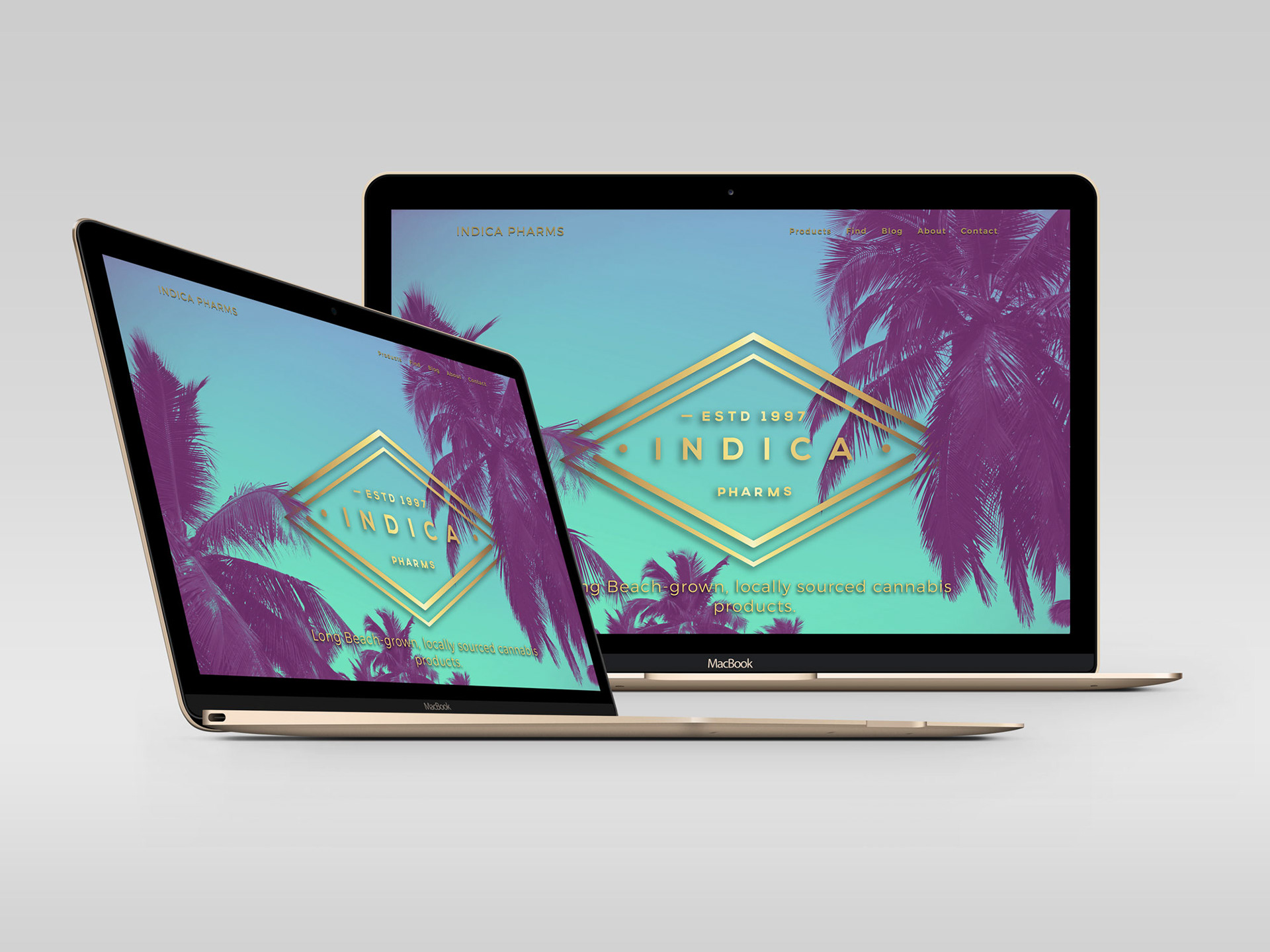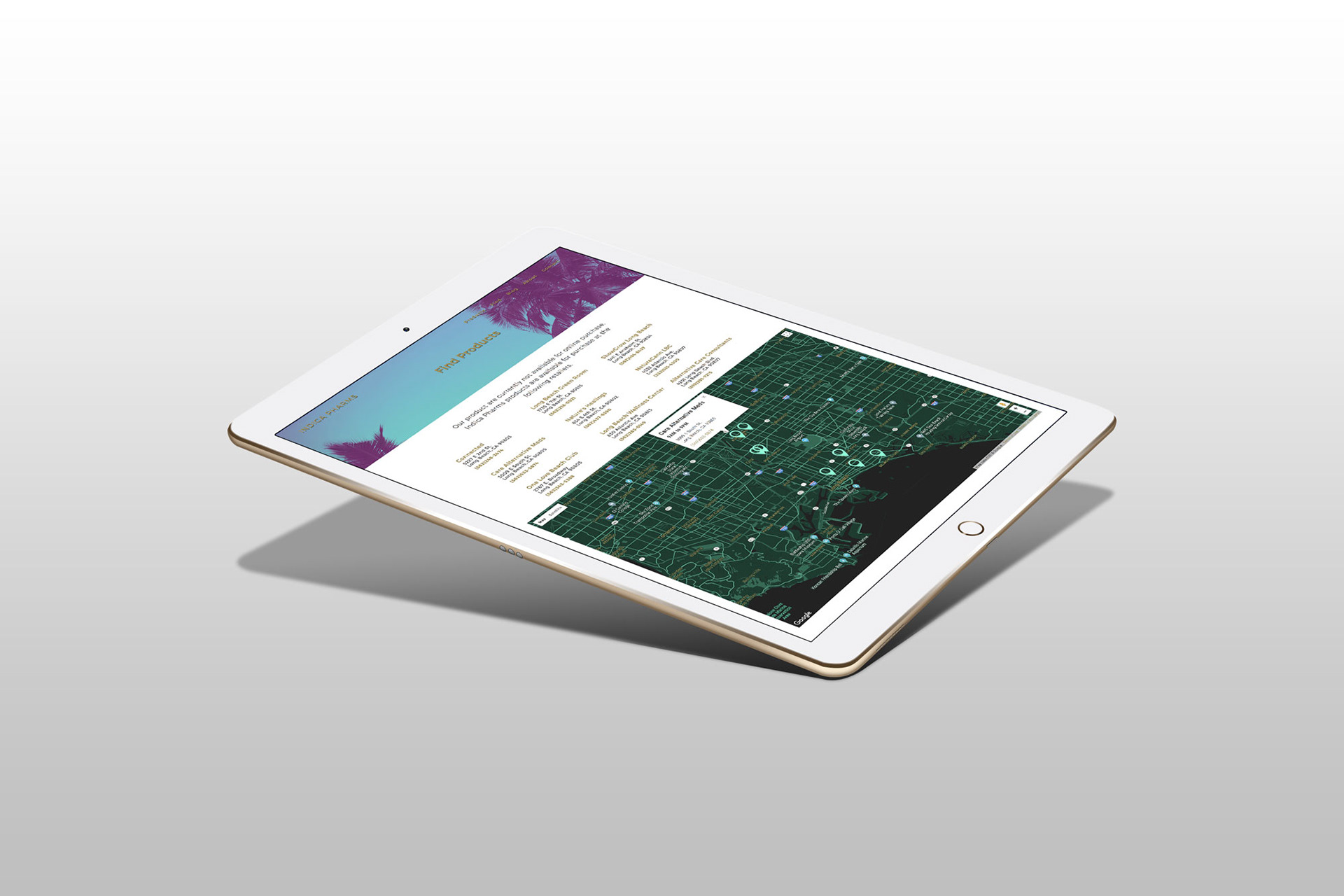 This project is currently in Phase II of design. Phase II includes development of a website back-end developed using the Laravel 4 PHP framework using PHP5 and MySQL for the blog and testimonials sections. Back-end features include a custom-built admin section with drag and drop file uploads via Dropzone integration.