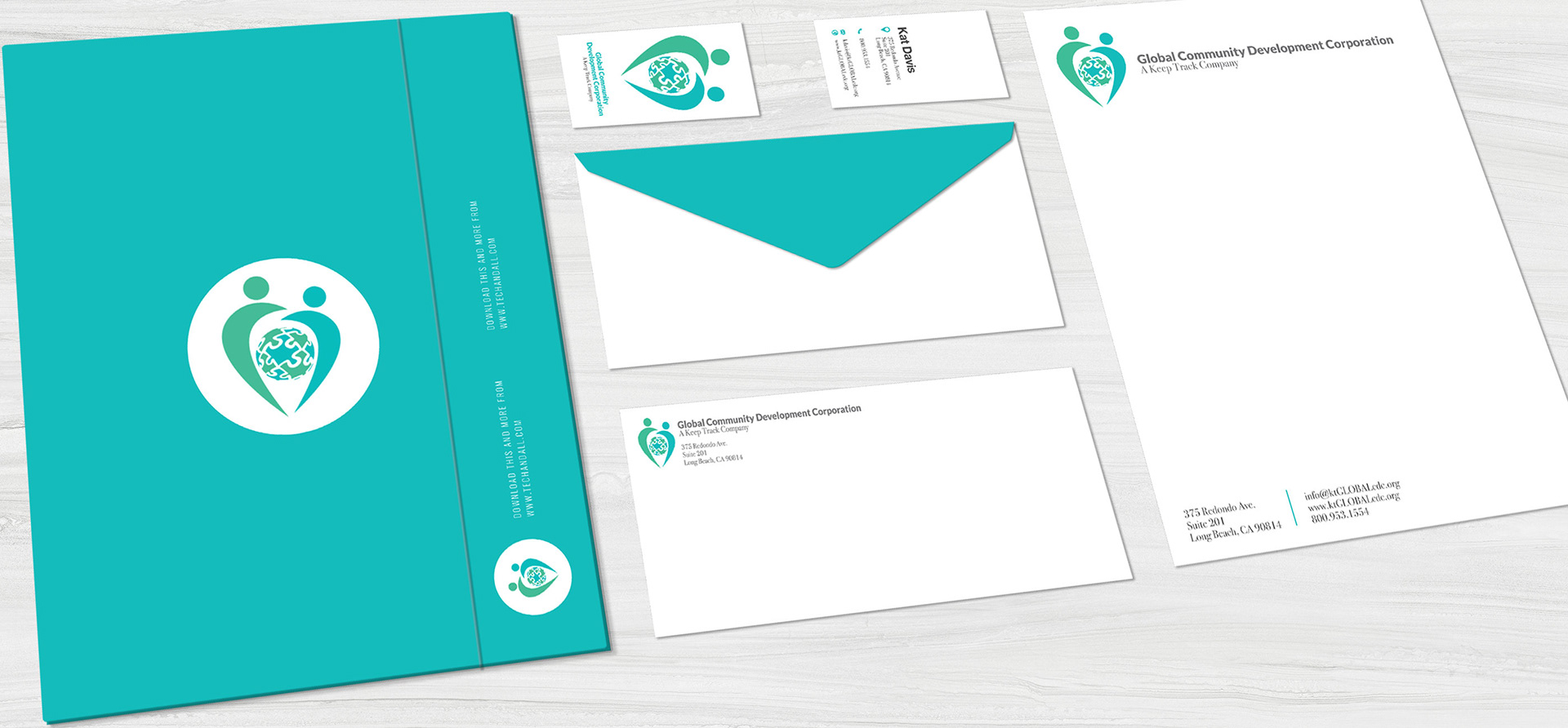 Keep Track Global Community Development Corp.
Keep Track Global Community Development Corporation is a community change agent, enriching the lives of families with an emphasis on children and seniors through affordable housing and community program services. Keep Track Global CDC is a California Public Benefit non-profit Corporation. Its mission is to create and provide stability and sustainability within the affordable housing sector.
I performed the role of Graphic Designer for this project, developing a unique brand identity for the growing organization by researching their ideal client profile and other [background research]. I was responsible for designing a corporate assets package that included business card, letterhead & envelope design.